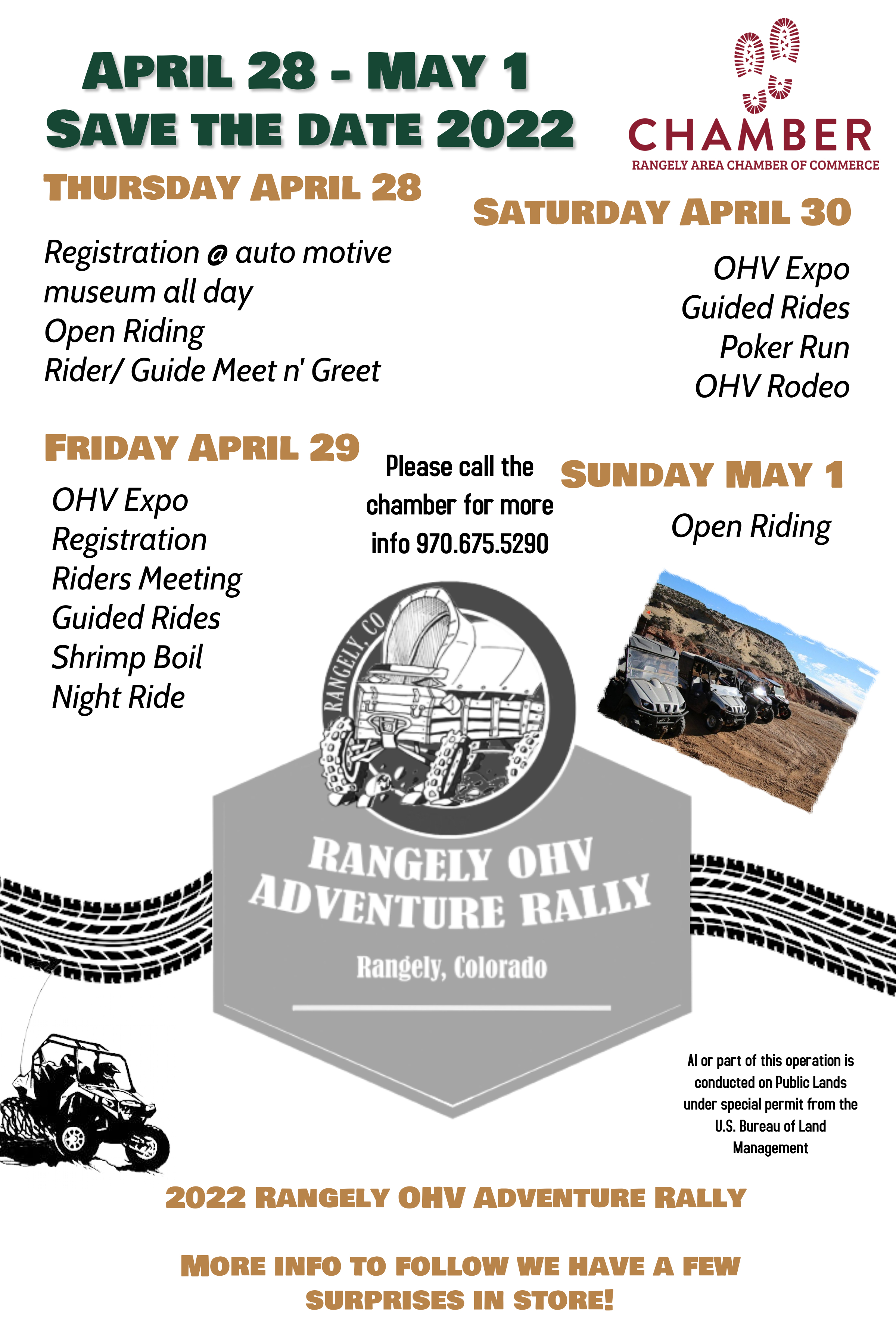 Riders must obtain a permit for Colorado OHV Trails you can click the button below and obtain it online under land & trails costing $25.25
We know all of you have been waiting on the news if ROAR was going to happen this year... so here it is... IT IS ON BABY! We are back and better than ever and cannot wait to see all of you here! So tell your cousins, moms, dads, aunties, uncles, brothers, and sisters this is the place to be! To sign up, click the link below to be redirected to Eventbrite.
Also, for your convenience is a printable copy of the registration. You can print this off, fill it out and send it back to the chamber with a check or cash.
Rangely Area Chamber of Commerce
255 East Main
Rangely, Colorado 81648
All or part of this operation is conducted on Public Lands under special permits from the U.S. Bureau of Land Management