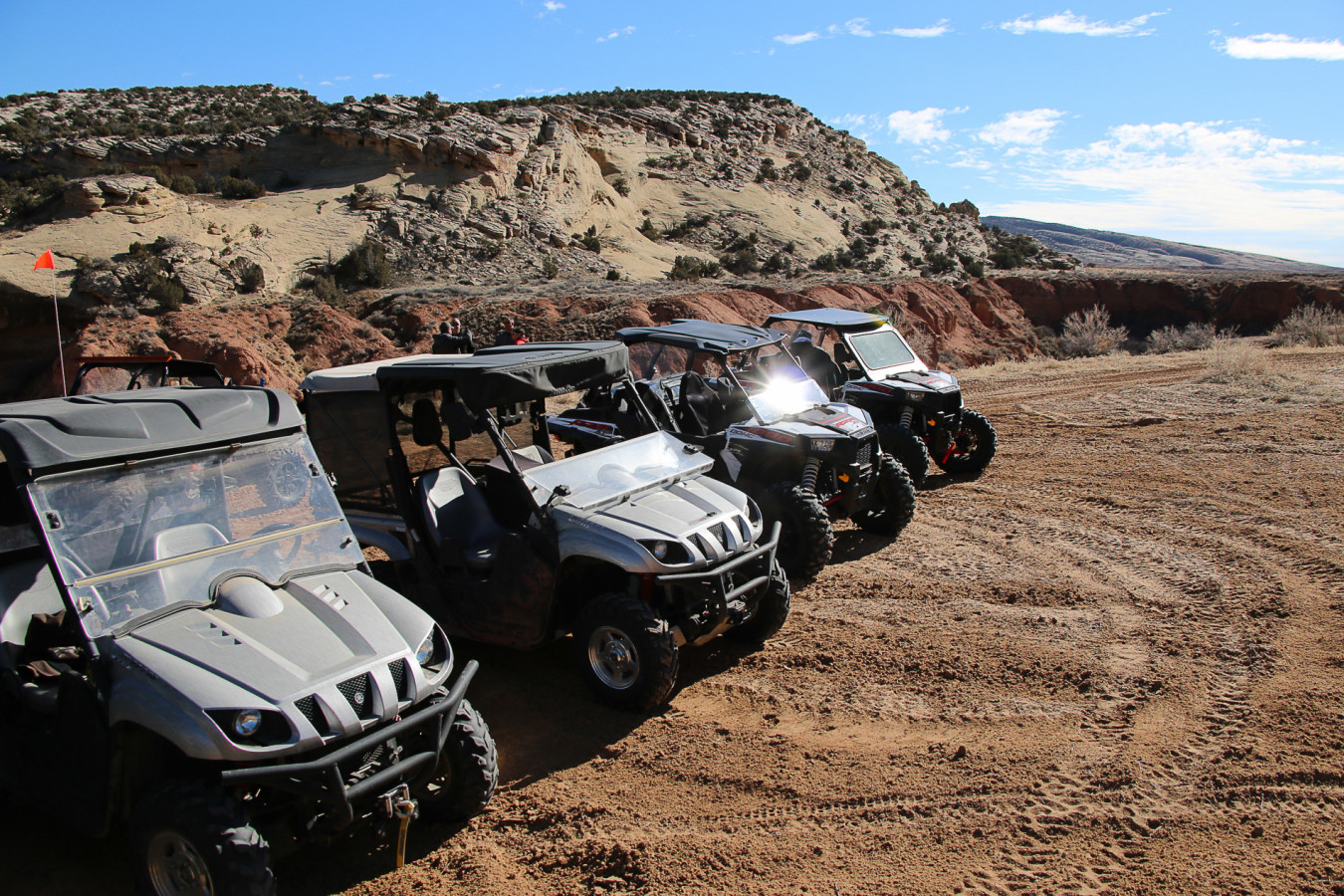 All or part of this operation is conducted on Public Lands under special permit from the U.S. Bureau of Land Management.
Welcome to the Rangely OHV Adventure Rally!
Otherwise known as ROAR.
We are Excited to share our trails with you, and we know you won't be disappointed. Our ROAR event is held the first weekend in May every year. We beat the heat and the bugs having it early May. We offer guided rides from beginner to expert, as well as an OHV rodeo, Shrimp boil dinner, OHV Poker run, and a fun filled weekend full of new friends and a great time.
We have 3 difficulty levels in our trail system.
"GREEN" (beginner) a gravel road or surfaced road with good sight distance.
"BLUE" (intermediate) Two track road or trail with natural surfaces, moderate turns with limited sight distance, moderately steep sections with small drop-offs, ruts, dust, and frequent changes in riding surfaces.
"BLACK" (Expert) A trail or very primitive two track road including steep, rough, and narrow segments often with switchbacks.
You can find out more about our ROAR event by calling the Rangely Area Chamber of Commerce office 970-675-5290, or at www.rangelyohv.com, or stop by to purchase a Wagon Wheel OHV map at the Chamber of Commerce office: 255 East Main Street, Suite A
Thank you to our sponsors!