Green
ATV/OHV Trail (Beginner):
A graveled or surfaced road with good sight distance.

Blue
ATV/OHV Trail (Intermediate):
A two-track road or trail with natural surfaces, moderate turns with limited sections with small drop-offs, ruts, dust, and frequent changes in the drying surface.

Black
ATV/OHV Trail (Expert):
A trail or very primitive two-track road including steep, rough, and narrow segments, often with switchbacks & possible rock crawling.
Trail conditions can change rapidly during and immediately after spring runoff and heavy thunderstorms. It is unlawful to gain access to public lands by trespassing on private property. Never assume access, always seek permission!
Note: The ratings for these trails are based on a subjective comparison of trails within this system only. Newcomers are encouraged to begin their riding experience on a "beginner" trail. This will establish a base for moving onto an "intermediate" or "expert" trail segment. Riders assume all risks associated with skill level, trail difficulty, and conditions. The Town of Rangely, Rio Blanco County, and Rangely Chamber of Commerce is not responsible for the accuracy of trail designations and classifications.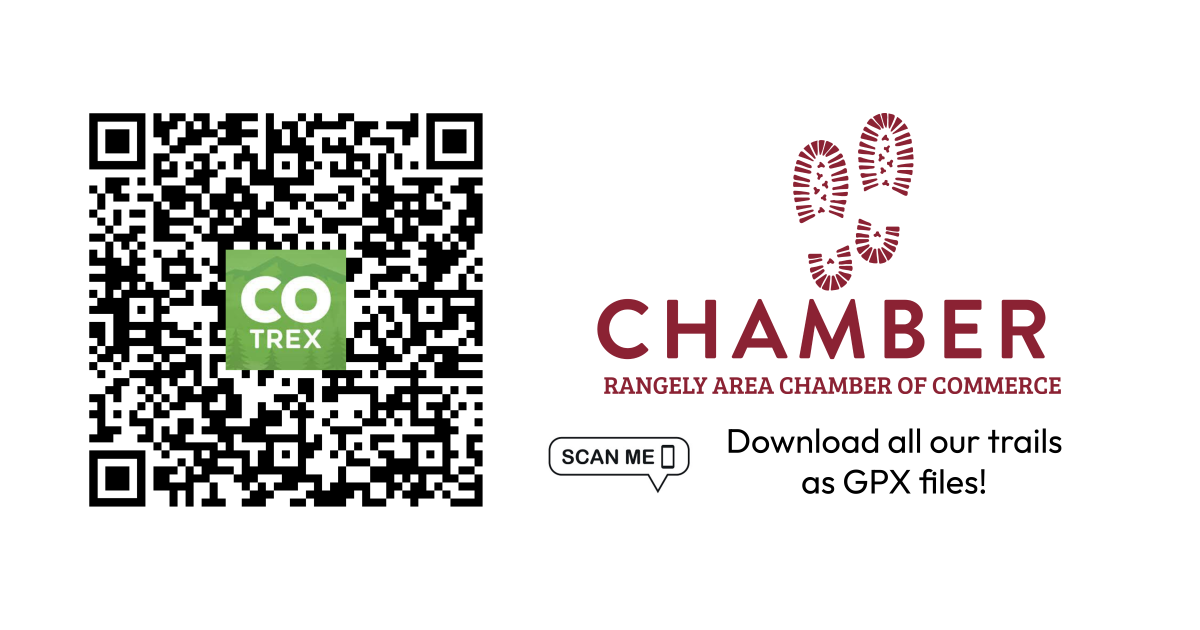 All or part of this operation is conducted on Public Lands under special permits from the U.S. Bureau of Land Management.