Welcome to the Rangely Area Chamber of Commerce
We are a small town located in northwest Colorado, surrounded by beautiful mesas and adventure around every corner.  Rangely has hundreds of miles of OHV trails, more than 560 acres of dedicated natural terrain for the only natural rock crawling park in Colorado, and dark skies for stargazing.  Rangely is located on the Dinosaur Diamond Scenic Byway with many sights to see, such as incredible rock art located within the Canyon Pintado Historic District. We have the comfort of a small town, being safe and relaxing, with major shopping areas only an hour away. If you find yourself in Rangely, be sure to stop in and say hello!  We look forward to meeting you!
This Week's Business Spotlight
Blue Mountain Inn and Suites
Blue Mountain Inn and Suites is owned by Mark Calvin. The owners started their business in 2010 because they thought it would be a great place to have a hotel.
You can find the Blue Mountain Inn at 37 Park Street, next to White River Market. Their business hours are 9 to 4, Monday through Friday. You can reach them by calling (970) 675-8888, contacting them on Facebook or Instagram at @BMIRangely, or visit their website at
www.bluemountaininnrangely.com
.
A little about Blue Mountain Inn and Suites, "The hotel is a family-owned Hotel. The hotel has 50 rooms, an indoor swimming pool and hot tub. We do have 4 rooms that are pet friendly and 3 suites. Continental Breakfast and area for our guest to BBQ, guest laundry room, and a pet area."
Blue Mountain Inn would like people to know, "Everyone at Blue Mountain Inn and Suites strives to make the stay for all of our guests as pleasant and comfortable as possible. "
Blue Mountain Inn and Suites is not offering any special deals at this time.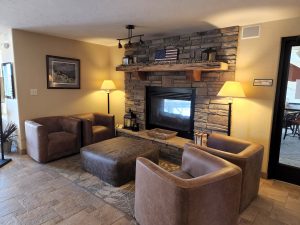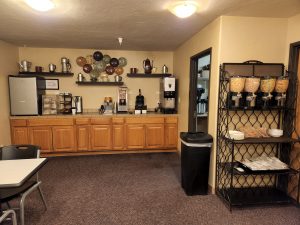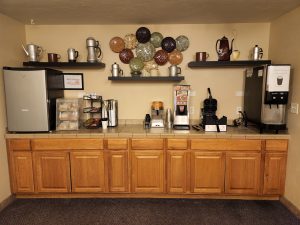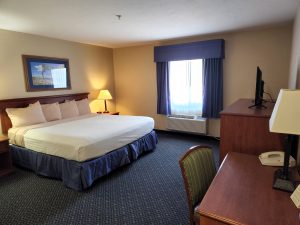 Rangely Building
34 Park Street
Rangely, Colorado 81648
Phone: (970) 675-8888