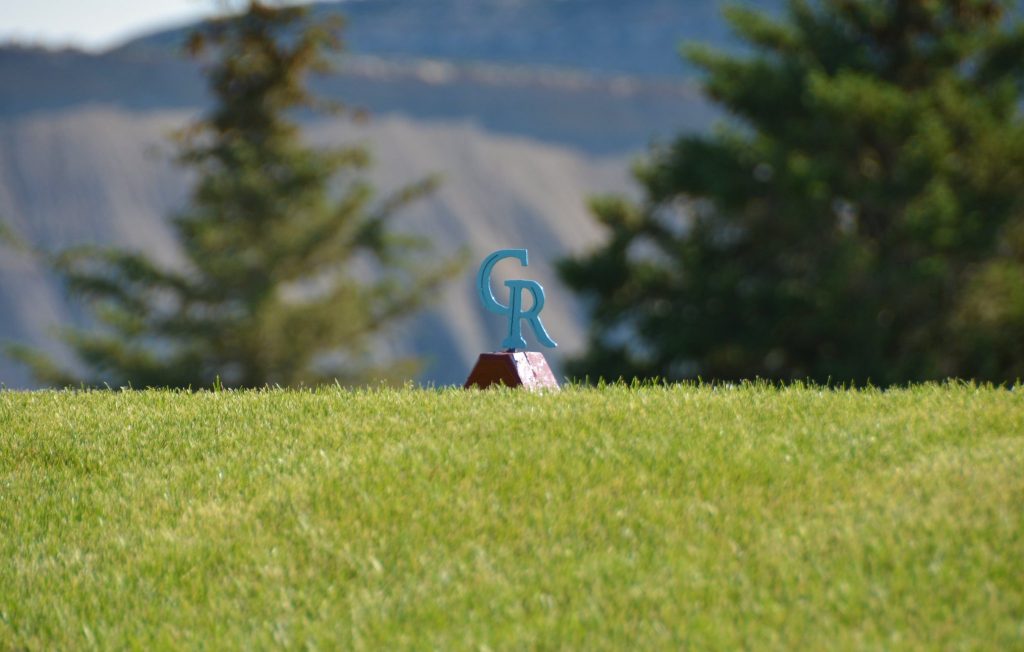 Western Rio Blanco Recreation and Park District is proud to offer a      9-hole par 36 public course. Within the course, you will experience mounds marking safe landing areas, multiple tee boxes, large rolling greens, hills, water, sand traps, trees, as well as, level areas.
The course is located on the very top of the beautiful mesas on the outskirts of town.  Cedar Ridges is a unique piece of Rangely that reaches 3433 yards providing a remarkable encounter that will keep you coming back for more.
The golf course was designed by Frank Hummel, who has designed and constructed well over 200 courses in the United States. The course today is well established with mature turf and trees. With a minimum of three tee boxes or more on each hole, and depending on the pin placement, the course is challenging enough for any experienced golfer while enjoyable for the novice as well.
Open:  9am- 7pm
Phone:  (970) 675-8403
Address:  502 County Road 108, Rangely, Colorado  81648
"Hidden gem! Nine-hole course is in immaculate condition to include the greens, the fairways, the tee decks and even the rough! Nice little pro shop and a restaurant. I was extremely impressed with this beautiful course in such a small, remote, rural town. It's worth the drive."

-Margaret
"Cedar ridges is always fun to play, course was in good shape, great rates for senior golfers. This was the 3rd. Time playing there this year and I'm sure I will play it again before the snow falls."

-Bill J